How do I...?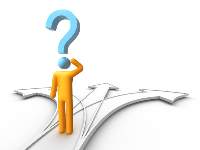 Whether this is your first introduction to SOLAR or you are looking to refresh your memory, this section will help guide you to the relevant pages of our website.
We've pulled together useful information relating to the most common questions we have been asked about SOLAR.
If there are any areas that you feel we have missed please do not hesitate to contact us.
The SOLAR website is the main resource for all things SOLAR. If you would like to know more about where SOLAR started or how you can become involved in development of content for SOLAR then visit the 'About SOLAR' page.
SOLAR is available for use by all SQA centres and to assist you in using SOLAR efficiently within your Centre we have developed a range of interactive web-based training resources. These materials are accessed through the training pages.
To access these materials select the Centres tab from the top listing and Training/Access from the left hand menu. Once you have reviewed all of the training materials you should complete the Request for Access form and submit it to us for processing.
SOLAR has access to more than 30,000 individual question items which are packaged into quality assured assessments. These assessments support qualifications across all levels from Access 3 (SCQF 3) to Higher National Diploma (SCQF 8). We have provided a quick and easy way of searching for assessments in SOLAR. Please view our Available Assesments.
SQA has developed a comprehensive range of formative assessments to support delivery and assessment of our qualifications. These are available through OpenAssess and can be accessed without any login or keycode. The same delivery system is used for both summative and formative assessment delivery.
You can access this through either the
Home
or
Candidate
tabs.
If you have skills in question development and would like to get involved in authoring for SOLAR please email SOLAR Helpdesk giving full contact details and information on your skills and experience.
New, or revisions to current, assessments are updated onto the List of Available Assessments. This can be accessed though either the Centre or Candidate tabs. We will highlight these in our News section on the home page as they become available. Please use the RSS feed to link to our News page.