SecureClient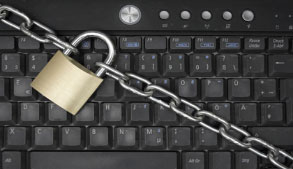 If you require an additional facility to prevent students accessing other applications while undertaking an assessment you must download and install this small application.

Instead of accessing the assessment through your browser the student clicks the SecureClient icon on the desktop and it takes them straight to the Keycode Login screen.

The learner may not access any other function on their PC until they have completed the assessment and exited correctly.
You must un-install any previous version(s) before you are able to install the next one.
Download SecureClient

Minimum system requirements and installation guide for SecureClient (Updated version Dec 2013)

If you experience problems in downloading and using the SecureClient Installation please review the details listed under 'Proxy Issue' at the foot of the page. (You may be required to send this information to your technical team at your centre.)
Using SecureClient with USB or laptop delivery
If you would like to use Secureclient to deliver assessments offline using a USB or a laptop, please review our step by step guidance in the training materials under the heading 'Assessments'. (Please note that scheduling and upload for results requires online access.)

One possible problem is that the proxy settings have not been entered in the proxy.xml file which is located in \SecureAssess Central - SecureClient SQA\configfiles. This file needs to be edited in the following way:

If you continue to have problems please contact us.