What is SOLAR?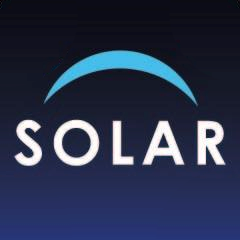 SOLAR is SQA's free online eassessment system which is used to deliver tests on a range of devices including pc, laptop, tablet and i-pad. (Please note that currently there is no option to use this on a smart phone. Also the website is not currently recommended for use on tablet or i-pad delivery only the Surpass App.)
Once an SQA centre has access to the system they can upload candidates and schedule them for subjects that they are approved to offer. These tests are secure, quality assured, pre-verified and both summative and formative.
Candidates access the system using a Keycode and in most cases are provided with a instant result.
Why use SOLAR? - Benefits
There are many benefits to the system for both centres and learners. e.g.
System is free to all SQA's approved centres. *Please contact us if you are an overseas centre
Browser based software allows access anywhere to manage test delivery.
A range of secure delivery options, including offline.
A 6 month schedule window for flexibility in delivery.
Pre-verified questions are randomly generated from an Itembank to provide quality assured tests.
Supports a variety of question types.
Automatic marking and results available on completion.
Comprehensive reporting and analysis.
Formative content available 24/7 from our OpenAssess software.
Availability of instant feedback to learners on result and review of completed tests.
App delivery available from Apple and Google Play
What is available?
The list of test is constantly being updated and our List of Available Assessments on the Home page is an easy way to review if the subject you are looking for has current content and which delivery methods are available.
How to get Access?
Any SQA approved centre can get access to current tests for subjects that they are delivering. (Please contact us if you are an International Centre to ensure that we are able to allow access.) Simply check whether you already have valid users who can create your account and request new subject access. We can check for you if you have users by submitting the Helpdesk form in the Contact Us section of the website.
If you are not a current SOLAR centre you can request access to the system. This can be done through our 'System/ Subject Access' section, which is located under the Centres Tab. If you have no users active you would need to review our training materials to get an account. These materials are in our Guidance Tab.
Basics of the system
For delivery on laptop or PC, Adobe Flash Player and Adobe reader are required on your device, (Please check Flash player version and allow updates. For 2021 - We will privide additional guidance.)
Once installed and you have been given access to the system you would use your Centre Login to create other users, upload candidate details and to schedule assessments. (The Centre Login can be found on the Home page)
Delivery on ipads or tablets requires a download of the Surpass App from the Apple and Google Stores. We do not recomment use of the main site for delivery through mobile devices. You are required to schedule these through the website prior to delivery using the steps above. (No smart phone or mobile phone delivery is currently available. You are not able to schedule a test using a tablet or i-pad, only deliver the test through the app.)
For restricted delivery of a test which will not allow candidates to access anything but the SOLAR test you can downloaded a version of the software, please review the SecureClient delivery information in the Centres Tab. (Please note there are some restrictions. Use the Contact Us section to confirm use.)
Centres MUST follow SQA's Guide to Assessment for all deliery options. (No Summative content should ever be used for practice purposes under any circumstances.)
SOLAR is NOT linked to the SQA registration and certfication systems so candidates have to be uploaded to the SOLAR system as well as be registered and certification details submitted to SQA. You can find out more about how to register and certificate candidates on the SQA website.
Once candidates are uploaded, test are able to be scheduled across a wide delivery window range of up to 6 months. Tests as standard are in one sitting unless specified as Computer Based Project. Tests should be 'Finished' and never left open over more than the date started,
Candidates would use a secure 'Keycode' to access the system and run the test, once complete they would then submit or 'Finish' the test to see their result and review a full breakdown of their test. (Tutors can also access functionality such as results, candidates scripts and test breakdown by topic or outcomes through their login.) (The Enter Keycode access can be found on the Home page)
To see if you are able to use the SOLAR software effectively, please use the link below to see the basic system requirements.